Physical Education
At St Matthew's Primary School and Nursery Centre, we aim to provide physical education (PE) and school sports through a broad and balanced programme of activities.  The purpose of PE is to enable all pupils to work towards becoming independently active within the school and community.
Our PE programme aims to develop skills and concepts in relation to physical competence, health and relate fitness, safe practice and personal – social skills.  PE contributes to the whole curriculum of a child by offering an alternative context for the learning, understanding and application of language, numeracy and scientific concepts.  The subject also contributes to the technological, spiritual & moral, social & expressive/aesthetic aspects of learning through practical activities.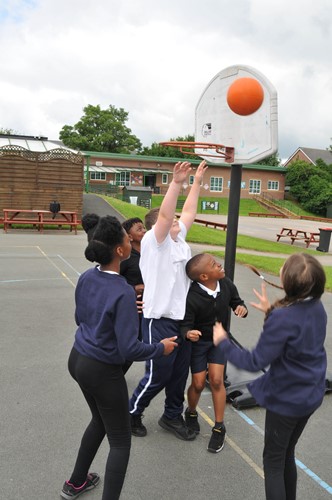 n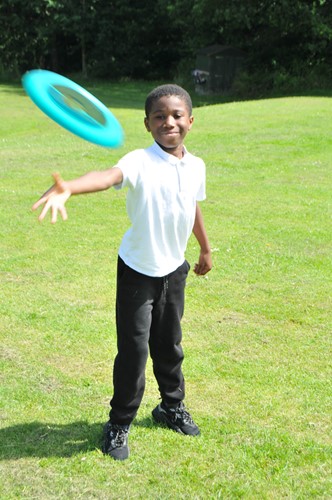 Our PE curriculum aims to develop a variety of skills as well as physical competence in a range of sports.  Areas such as health education, safe practise and personal & social skills are also accessed regularly throughout each topic in every year group.  Emphasis is placed on the process of planning, performing and self-evaluating within a wide range of sporting activities such as dance, athletics, ball skills, gymnastics and orienteering. We are one of the few school to use Karate to provide physical and coordination challenges in an inclusive manor whilst developing the social and emotional curriculum alongside the running of the school. Here is are Sensei with a Karate class in curriculum PE.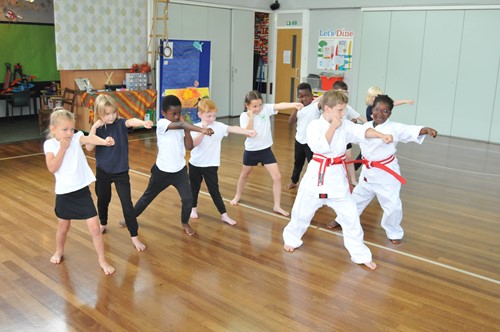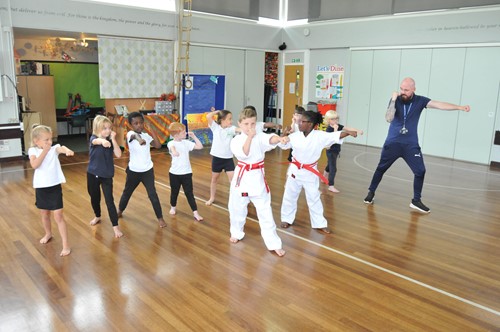 Swimming lessons for Years 3, 4, 5 and 6 take place during the summer term at Oakengates Leisure Centre where the children learn a variety of games, stroke techniques and survival skills.  During the last few sessions, the children are given the opportunity to earn their distance badges and these are then awarded in our annual celebrations assembly.
We have many priorities and areas for development at St Matthews and we would like to share these with you. Click on the picture to see our focus this year.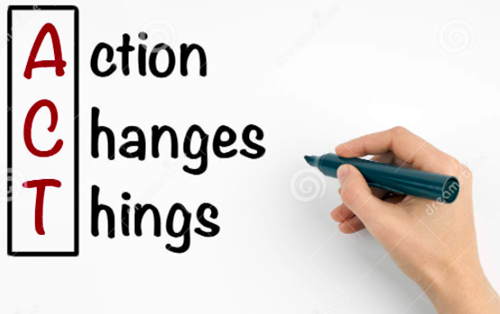 Children compete against different schools in various sports and there is an element of competition in most games lessons, allowing children an opportunity to compete in a 'fun for all' atmosphere.  As a school we aspire to follow the rule 'Win with pride, lose with dignity.  If we do so, we are all winners because of the taking part'.  This attitude is demonstrated particularly on our annual Sports' days which are held during the summer term with all children in Key Stage 1 and 2 competing with children of similar abilities and separated into our 4 houses to add further excitement for the children.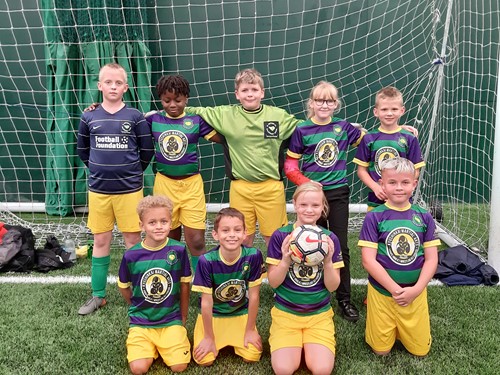 Our Key Stage Two football Team who reached the quarter finals of the Telford and Wrekin Schools Trophy 2021-22 season.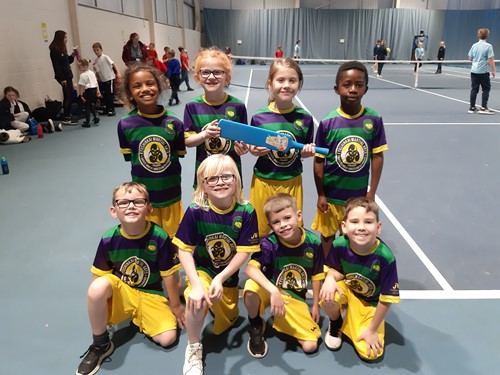 Our Year 2 and 3 Cricket club entering the cricket tournament at Telford Tennis Centre.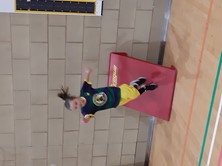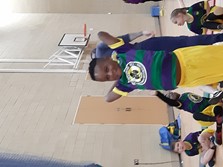 Our Key Stage One Athletics team competing in some events at Telford College finishing in 3rd place overall. Well done St Matthews!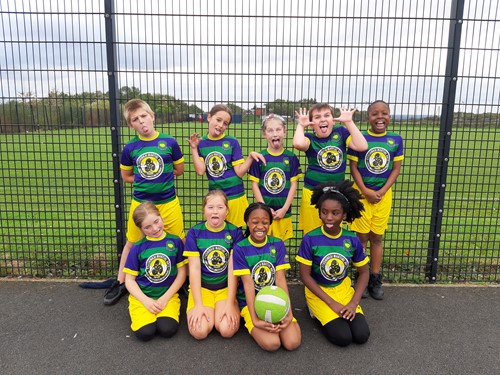 Our Mixed netball Team from year 5 and 6 taking part at Telford Langley School. 
We also have a range of School Sports Ambassadors who form our School Sports Council that is supported by our Sensei.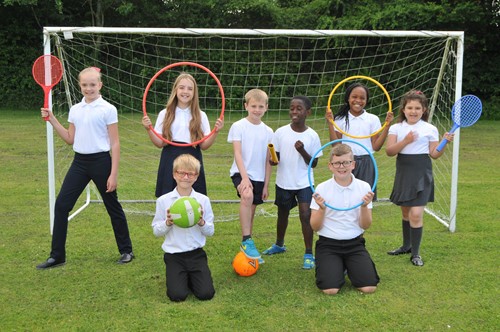 They have contributed to the positive outcome in school such as improving playtime equipment and it's uses, supporting our Weekly mile Campaign (weather depending), supporting the running of Sports Day for Key stage 1 and 2. But Sports Councils most recent and influential campaign has been the designing of a new Sports Kit for the School for Key Stage 1 and Lower and Upper Key Stage 2, see above images. The Council ran a competition within school and chose a winning design from a pupil within the school. 
This Year we achieved our School games Silver Award for the hard work put in by all the children and staff at a range of tournaments and school sporting competitions in side and outside of school.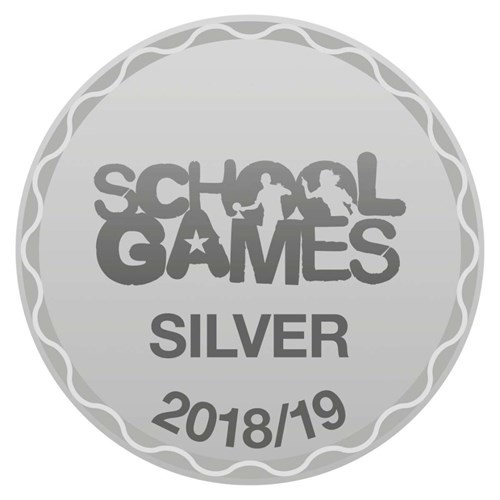 To achieve this award we had to meet a range of criteria which were:
Increasing Engagement In School Games
• Provide all students with two hours of Physical Education, school sport and physical activity per week (made up of curricular and extra curriculum activity) – applicable to years 3 -11 only.
• Engage at least 35% of pupils (10% for special schools/PRUs) in extracurricular sporting and physical activity every week – applicable to years 3-11 only.
• Over the course of the academic year, have targeted provision for those least active young people in your school and a minimum take up of at least 10% from those identified as least active at the start of the the academic year. This take up needs to be sustained over a term – applicable to years 3-11 only. Please see guidance document for a clear working example.
Developing Competitive Opportunities
• Use the School Games formats to provide the opportunity for both boys and girls to take part in age and stage appropriate level of competition.
• Compete in 6 intra-school activities e.g. class v class, school vs school, 
• Use the School Games formats to provide the opportunity through inter-school competition for both boys and girls to take part in B team standard competition. We competed in the 2 events this year to meet achieve this standard. 
This year we are aiming to achieve the Gold Award.
Home Learning
If you would like to keep your children fit and healthy why not have a look at these links for some PE home learning:
https://www.youthsporttrust.org/pe-home-learning
https://www.youthsporttrust.org/60-second-physical-activity-challenges
https://www.youthsporttrust.org/active-learning