Commando Joe
We've recently launched a new programme in school centred around a character and life skills curriculum – the exciting top-secret 'COJO Box'. Once a fortnight children within the Juniors participate in a Commando Joe lesson with our learning mentors.  Each term the children have a new mission which is linked to a famous explorer. All of the activities taught use equipment and resources form the COJO box.
So what's in the box and what does it do?
We use an innovative cross-curricular programme which not only excites and engages pupils, but inspire teachers.
Resources include:
training for the whole school

lesson plans

schemes of work

homework and fact sheets

biographies of heroes  and heroines, adventurers and explorers

the top-secret COJO kit, full of equipment for the school to keep
Focusing on the journeys of explorers like Annie Londonderry, Leif Erikson, Misba Kahn and Ibn Battuta, each mission has been designed with input from education experts, combining the CJ's touch with teachers' experience.
The COJO Box is filled with equipment that engages the reluctant learner, builds a growth mindset, supports boys' and girls' reading and even develops vocabulary – but above all make lessons exciting and relevant.
The different pieces of equipment are used to transform the playground into a snowy mountain or dangerous ravine, requiring pupils to work as a team and strive to succeed.
Unique and challenging;  pupils love the COJO Box – and that enthusiasm can be harnessed in the classroom too. We take the topic for the term (such as the achievements of Medieval explorer Ibn Battuta, who travelled 75,000 miles) and feed it into all areas of the curriculum.
Pupils are calculating Ibn,s journey times in maths lessons, writing imaginary letters home in literacy and studying the desert habitat in science. This cross-curricular approach helps to reinforce the message behind each mission – ultimately, that pupils can do anything they put their minds to.
Building character and life skills is a huge part of a young person's day.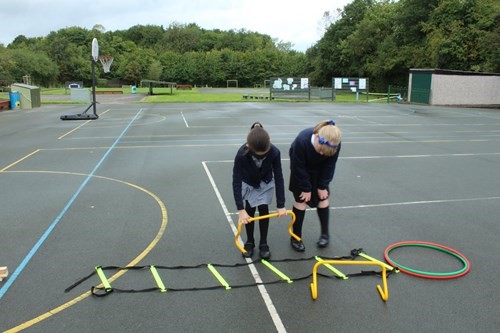 | | | | |
| --- | --- | --- | --- |
| | | | |
| Y3 - Annie Londonderry | Y5 - Misba Khan | Y6 - Ibn Battuta | Y4 - Leif Erikson |