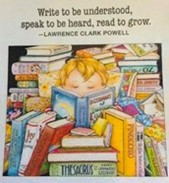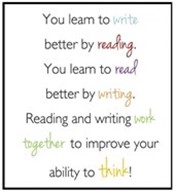 At St. Matthew's Primary School we believe that Literacy is a fundamental life skill, contributing to all aspects of academic, social and emotional development. Literacy develops children's ability to listen, speak, read and write for a wide range of purposes and with varying effects and intentions. Literacy enables children to express themselves creatively and imaginatively as they become enthusiastic and critical readers of stories, poetry drama, non-fiction and media texts. Children gain an understanding of how language works by looking at its patterns, structures and origins; allied to this children use their knowledge, skills and understanding in speaking and writing across a range of different situations. Cross curricular links are forged between Literacy and other areas of our curriculum utilising knowledge and skills gained in History, Geography, DT and Art. The positive impact to this type of learning is that our pupils develop stronger core skills giving purposeful meaning and intention to their efforts.
Reading, speaking and listening permeate through our curriculum and we feel strongly that successful literacy learners are competent readers and speakers, with an enhanced ability to listen. Opportunities to communicate verbally, through conversation, presentation and drama form a key feature of the literacy curriculum. We encourage all children to 'find their voice', develop a broad and appropriate vocabulary and have an ability to read and respond. Drama is used as a tool to explore and communicate ideas in a verbal and physical manner, promoting empathy, imagination and play.
At St. Matthew's our aim is to:
• Ensure that all children become engaged with reading.
• Create an environment that promotes reading for meaning, purpose and pleasure as a top priority.
• Ensure that children become independent readers who choose to read for many different purposes throughout their lives.
 In each classroom, we have a quiet reading area for children to explore independently throughout the day to develop their love of reading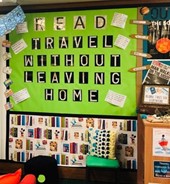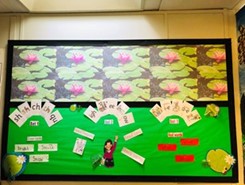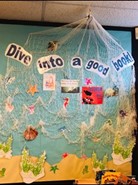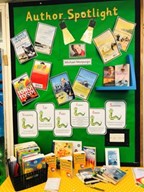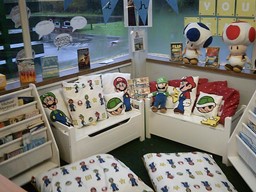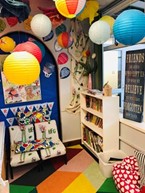 Reading lessons
Reading is a major focus for St. Matthew's, to promote this, we have dedicated 2 discrete Reading lessons per week for children in Years 1- 6 to access. These lessons are dedicated solely to teaching decoding and comprehension skills, as well as providing opportunities for children to enjoy accessing a range of exciting and ambitious texts.  
Our reading lessons have been created in conjunction with our classroom topics and are studied for half a term. Each class has a dedicated book which they enjoy studying and reading in groups, independently and during teacher led sessions. The books the children study are aspirational texts and are written by world-renowned children's authors who have created purposeful, engaging stories and non-fiction texts that our children love!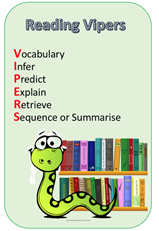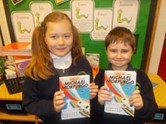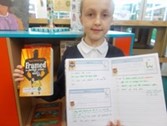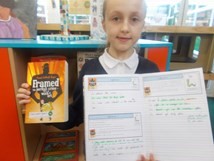 Home reading
Children in Nursery and Reception take home a range of picture and story books for parents to explore and read with them. We also undertake regular reading mornings where parents and carers are invited to come and explore reading texts with the children in school.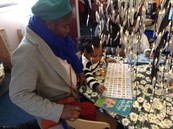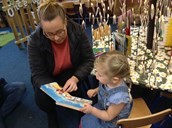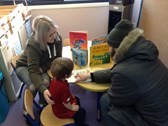 In Key Stage 1, we are proud to use variety of texts for the children to read.  These texts are selected as they are engaging and relevant to the children to encourage a lifelong love of reading. We use phonetically decodable texts such as the 'Read, Write, Inc Book Bag books' which link closely and match to our phonics teaching.  We also use a range of other publisher books that are book banded to meet the needs of the curriculum. These texts are carefully chosen by the teachers depending on the interests of the children. We are extremely proud of the range of books we have available to our children but we are always striving to improve and add to the selection of books we use.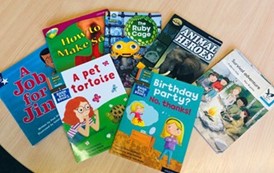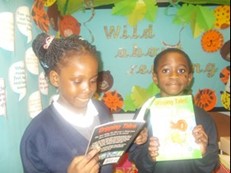 In KS2 we continue with the 'banded' book system to ensure progression for our readers. We aim to provide a range of inspiring and enjoyable texts from a range of publishers. These include a variety of fiction and non-fiction ranges such as classics, adventure stories, myths and legends,  fact book and newspapers. Children in Key Stage 2 are also encouraged to choose a 'free reader' from our library or reading areas and these are texts that are aspirational and chosen personally by the children to enjoy with parents and carers at their own leisure.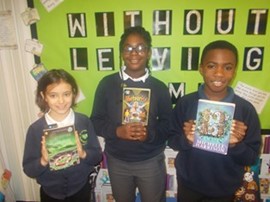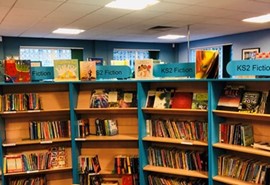 Children can also access these books by logging onto our two Reading platforms Oxford Owl and Purple Mash.
Parents are asked to record when they have read with their children at home in their Reading Journals. Children are encouraged to read at least 3 times a week and have a wide range of additional activities for them to complete to support their learning at home.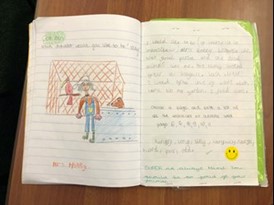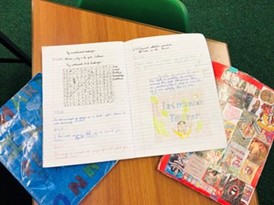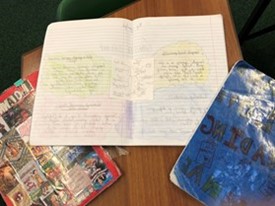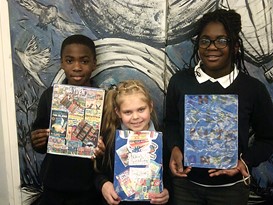 Reading support
Children who need support with reading may have additional one-to-one reading lessons with a specially trained teaching assistant or teacher. We also have many additional adults that hear readers from outside of school including associate teachers, parents and governors.
Phonics
Children in Early Years and Key Stage 1 are taught phonics in Read Write Inc. (Ruth Miskin Literacy) lessons. Read Write Inc. is a phonics programme that encourages children to read and write with speed and accuracy. Children are taught letter sounds (speed sounds) and how to blend letter sounds to read words. They practise their blending skills by reading and writing using their phonic books. An important part of our phonics lessons is reading and understanding the books and particularly learning new vocabulary. Children also practise applying their phonic skills to spelling and writing activities and are grouped by reading ability for these lessons.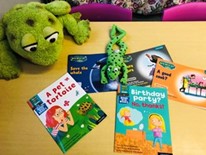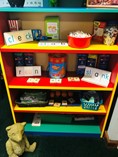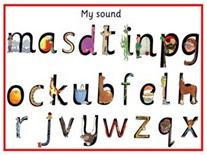 Spelling
Spelling skills are introduced through direct teaching, investigations, and studies of spelling patterns and conventions.
Spelling is taught differently at both key stages using spelling schemes:
• Key Stage 1 - Read Write Inc. from Reception to Year 2
• Key Stage 2- Older pupils learn about spelling patterns through 'Get Spelling!' (Read Write Inc's spelling programme for juniors)
Handwriting and Presentation
Pupils are taught and encouraged to form lower and upper case letters correctly from their first days in school. This is positively re-enforced as they develop to write in a cursive joined style. They are taught to use a comfortable and correct pencil/pen grip and to use a handwriting pen for some tasks in KS2. Pupils are also given opportunities to present their work using IT resources and processing work on computers. Good presentation of written work is an expectation across all areas of the curriculum.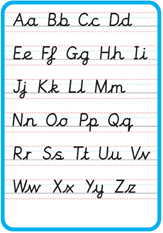 Writing
This is also a key focus in school and so we have dedicated staff development time to raising standards in both writing and grammar. From Year 1 upwards, our pupils access three writing lessons per week which are further supported by the class theme and class book.
At St. Matthew's, writing is taught by:
• Teachers model writing of all genres through shared writing activities.
• Writing skills are further developed in group, guided writing and modelled writing sessions.
• Pupils practice writing through independent learning tasks.
 • Pupils are given opportunities to plan, draft, revise and edit their own writing.
• Pupils use their writing skills to communicate across the curriculum.